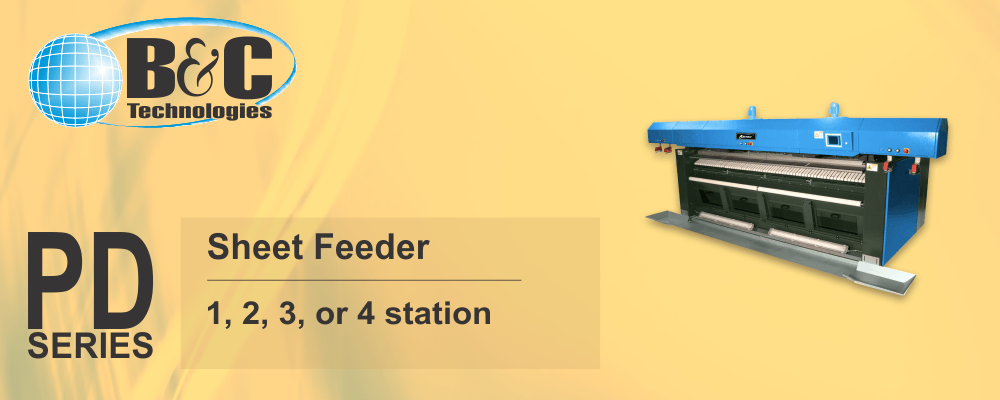 PD Series Commercial Sheet Feeder
The PD Series Commercial Sheet Feeders are designed to handle all kinds of flatwork in small and large laundries and are ideal for quality finishing of table linen. The machines include a suction box as well as a suction facility under the belts. The suction under the belts ensures that pieces are held in position after the operators have fed the leading edge of the linen manual onto the special perforated feeding belts. The suction box makes sure that the trailing edge of the linen is stretched during conveying.
The PD Series machines are completely freestanding, very compact, floor-saving and easy to ship and transport. Carts with linen can be placed under the front of the machine so that the operator has easy access to the linen and can feed the linen from a ergonomic feeding height. As an option, models are available with an automatic spreading lay down system for large flatwork. When feeding small pieces manually in multi-lane configuration, the spreading system moves out of the way.
Features at a glance
1, 2, 3, or 4 stations available
Vacuum table and spreading belts for excellent quality
Ergonomic clamping system for operator comfort
Feeding clamps move away for feeding of small pieces
Ideal working height
Direct transfer to the ironer via a stretching conveyor